---
THE FAMOUS PRETZEL LEAGUE WANTS YOU!!!!
---
---
MISSION
OUR MISSION IS VERY SIMPLE. WE WANT TO SEE HOW MANY NAMES WE CAN SIGN UP. EVENTUALLY, WHEN WE GET MORE POWER, MEMBERS WILL RECEIVE SOME FRINGE BENEFITS. FOR NOW, YOU'LL GET A FREE NEWSLETTER THAT TELLS SOME WACKY INFORMATION THAT YOU WILL WANT TO KNOW. TO JOIN THE CLUB, CLICK ON THE EMAIL ADDRESS, AND SEND US YOUR NAME AND EMAIL ADDRESS. OUR NEXT NEWSLETTER COMES OUT IN 5 DAYS.
PEACE OUT,
CRAZY EGON
---
---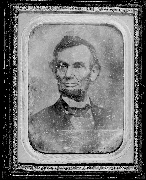 LEADERS
THE PRETZEL LEAGUE WAS FOUNDED BY TWO SOPHISTICATED LEADERS WHO MET BY COINCIDENCE. WE BOTH HAVE DIFFERENT LEADING STYLES, BUT WE'VE FORMED A PARTNERSHIP TO SEE IF WE COULD PROVE SOMETHING TO THE WORLD.
HERE'S OUR STATISTICS.
---

CRAZY EGON
RUTHLESS LEADER OF HACKER'S POSSE. LEADS BY CORRUPTION AND VIGILANCE. RADIO DJ IN IOWA, AND KNOWS HIS WAY AROUND A COMPUTER LIKE HIS OWN TRANS AM.
---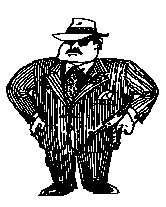 THE NARRARATOR
INSPIRING LEADER. PEOPLE GROW TO TRUST HIM, AND HE LEADS WITH PASSION. ALSO A RADIO DJ IN IOWA. WRITER OF THE PRETZEL LEAGUE NEWSLETTER.
---
CHAD'S SPECIAL PLACE

MAYBE WE SHOULD EXPLAIN.
THE NARRARATOR AND I MET CHAD AT A RADIO CAMP IN JULY. HE BRAGGED ABOUT HOW GREAT HE WAS, AND IT WAS RUMORED THAT HE HAD A FORTY-FOOT LONG DONG. I'M NOT JOKING!!! WELL, EVER SINCE, HE'S BEEN OUR MAIN OBJECT TO MAKE FUN OF, SO THOSE OF YOU WHO CAN THINK OF A CHAD JOKE THAT INVOLVES HIS FORTY FOOT LONG PECKER WILL GET A SPECIAL BONUS. HA HA HA!!!!
---
HACKER'S POSSE
THIS IS MY ORGANIZATION. IF YOU HAVE A PROBLEM THAT RELATES TO HACKING OF ANY TYPE, EMAIL AT THE ABOVE ADDRESS, AND THEN WE'LL GET BACK TO YOU. CURRENTLY, WE CAN SOLVE MOST PROBLEMS IN A FEW DAYS. GREAT, HUH?
---
OKAY, NOW IT'S DECISION TIME
---
IF YOU WANT TO JOIN THE FAMOUS PRETZEL LEAGUE, AND I RECOMMEND YOU DO, EMAIL HERE

THE NARRARATOR

---
IF YOU'VE GOT A JOB WORTHY OF HACKER'S POSSE'S TIME, EMAIL US HERE
CRAZY EGON
---
LUCKY US, WE CAN'T COUNT, SO THEY GAVE US THIS GREAT GADGET THAT SAYS
YOUNG MINDS HAVE BEEN HERE AND PROBABLY JOINED. SO WHY DON'T YOU?........